Only Bloomers can provide the WOW factor your wedding needs.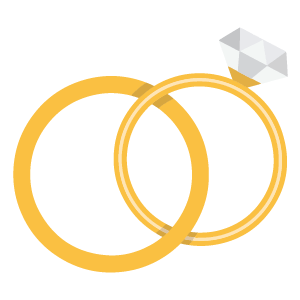 Trust your wedding bouquets, flowers, and centerpieces to a professional. Bloomers is home to London's top flower designers and arrangers! We know how important your ceremony is, and the vital role floral design plays in its success. Meet with one of our professional designers at a free planning consultation–we will work with your vision to help create a wedding experience you and your loved ones will never forget. Let Bloomers make your wedding arrangements a hit!
Tell us about your event:
Have a look at some of our ready made wedding centerpiece arrangements to gain some inspiration for your perfect day.